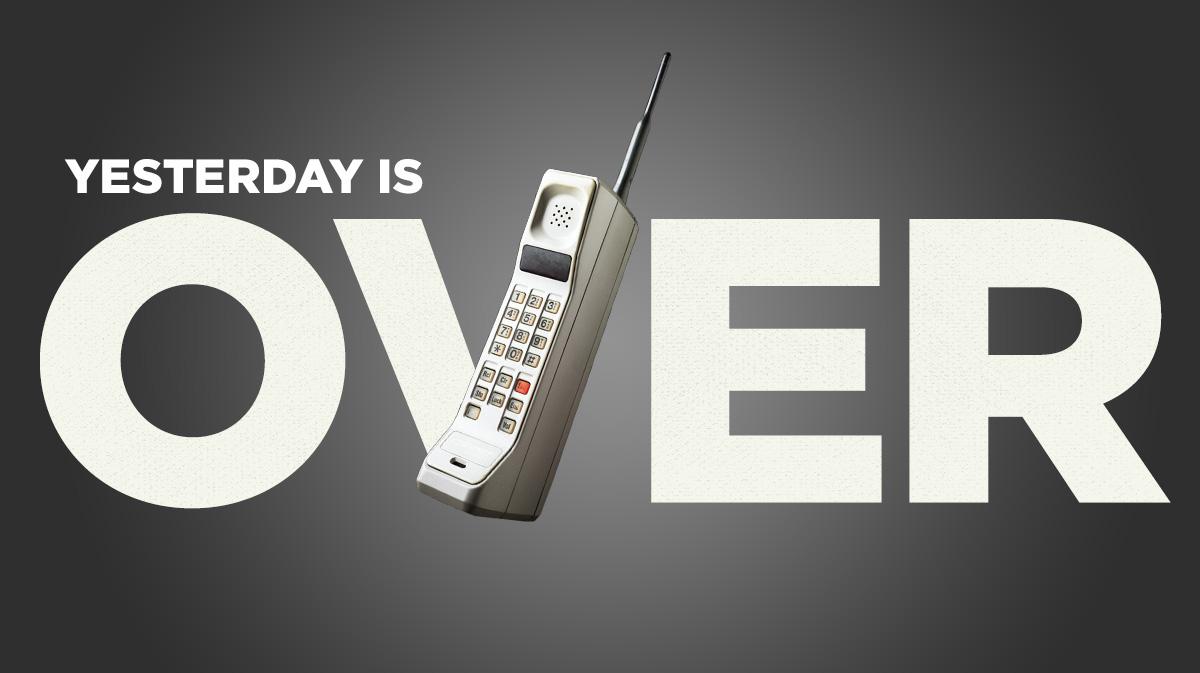 Moments ago, Republican presidential candidate Marco Rubio tweeted the above photo with this text:
The link takes you to Rubio's website where a bold headline states: 
"We Can't Turn to the Leaders of Yesterday."
We understand this has been part of his campaign theme since Rubio announced but perhaps it is time to call it what it is - a direct slap at Jeb Bush.
There is no question that Rubio's biggest roadblock to the GOP nomination is Bush. And there is no question that Bush is considered a "leader of yesterday." 
After all, Bush's last political campaign was 2002 - not far removed from cell phone in that picture.
Of course there is nothing in the text of this Rubio page - which asks for money - that directly speaks about Bush. In fact, it gently touches on issues before ending with, "it's time to leave yesterday behind."
It seems clear that Rubio's campaign is convinced that the only way Rubio can defeat Bush - and the other GOP candidates - is by presenting himself as the new guy with fresh ideas - the leader of "A New American Century."
For now, Bush seems to be rolling with it. But if Rubio starts to become a real threat, Bush's team will start treating Rubio like an ill-informed school boy.